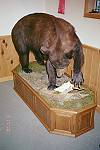 NEW! Click here for our Deer and Fish Taxidermy Manuals for sale.

Welcome to Al's Taxidermy Studio. My name is Alan Meiers and I have been in the taxidermy business for over 35 years. My business is near the small town of Navarino, Wisconsin, which is approximately 20 minutes west of Green Bay.

I am a full-time taxidermist and am state and federally licensed. I taught taxidermy classes at an area technical college for about 25 years.

Currently, I teach taxidermy workshops here at my shop. Please check under Training for information on classes.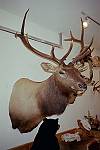 Over the years, I have collected a couple of ribbons at taxidermy competitions.
I am very fortunate to be doing what I love; that being taxidermy.
Take your time and look through my website. I strive for excellence with each mount that I do.


---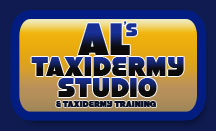 Alan Meiers
Wisconsin Taxidermist &
Taxidermy Instructor
W5388 Navarino Road
Shiocton, WI 54170
715 758-6106
email
meiersalan@gmail.com